Welcome to the MBA Alumni and Industry Mentorship (AIM) Program 
The AIM Program is designed to assist UQ MBA students with career development and transitions, connecting them with alumni and industry mentors based on shared interests and areas of speciality. Benefiting from the advice and perspective of mentors, the program provides students with an opportunity to develop skills that go beyond the classroom.

Alumni and Industry Mentors will be paired with our full-time MBA cohort to encourage, connect, empower and inspire the next generation of business leaders and innovators. 
In 2018, the program will run from March to August, with a welcome and training workshop to be held prior to commencement.
For Mentees
Link up with an industry mentor based on your industry function, purpose and career aspirations.  Mentorship will assist you with your career development and transition through mutually beneficial partnerships with business leaders.


For Mentors
As an alumnus or industry professional, your wisdom, experience and leadership can help UQ MBAs on their path to entrepreneurship, career transition or advancement.  Mentors have the opportunity to enhance professional development; share expertise; offer different perspectives and context; introduce career pathways and opportunities; and expand networks; and engage with UQ Business School.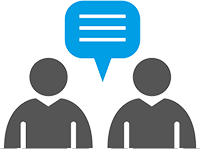 What participants are saying...
"The MBA programme is about more than just acquiring knowledge. For me, it was a personal journey to try and transform my career path and transition industries. Having access to a mentor who had trod the road I was heading on was invaluable, their feedback and advice was drawn from experience making it highly relevant and insightful. Being a structured programme the meetings always had a purpose, it wasn't just catching up for a coffee to shoot the breeze. I'd recommend accessing the mentor programme, and the widening network it opens, to anyone."
- Chris Hurn